Chris Johnson
Founder & Principal
The calling to launch The Milkweed Group grows out of a nearly 30-year career in teaching, mentoring, speaking, writing, leading workshops, and facilitating retreats. I've worked with a wide range of people across the lifespan, including youth, young adults, and emerging leaders, people in mid-life and mid-career, and folks in the "third chapter" of life (pre- and post-retirement). Colleagues and clients also range from K-12 and higher education, civic organizations, and faith communities to the business and not-for-profit/social change sectors.
An important springboard into this work is my 13 years as the founding Director of the Center for Vocational Reflection, Director for Vocation and Integrative Learning, and Associate Director of the Center for Servant Leadership at Gustavus Adolphus College, in Saint Peter, Minnesota, where I also taught courses in ethics. Before that, I taught at Buena Vista University in Storm Lake, Iowa, where I also served as Director of Service-Learning. Along the way, I earned my BA from Gustavus, a Master's from Luther Seminary in St. Paul, Minnesota, and a PhD (in "theology, ethics, and culture") from the University of Iowa.
That background of experience, learning, and relationships has also included extensive work with state, regional, and national projects around issues of vocation, calling, and purpose; life transitions; leadership development; personal, social, and ecological sustainability; experiential learning; civic engagement; and spirituality in life and work. I'm so grateful to be a Circles of Trust® facilitator in association with Parker J. Palmer and the Center for Courage and Renewal. My wife Kim (my college sweetheart!) and I are co-founders of Prairie Oaks Institute, a nonprofit education, retreat, and sustainable-living center dedicated to nourishing expansive imagination, bold thinking, wise action, and cross-sector solutions to the unprecedented environmental and social challenges of our time. POI, just a short drive from the Twin Cities metro area, is one of the places where Milkweed Group retreats take place.
Originally from a dairy farm-family of six kids near Litchfield, Minnesota, I live in St. Peter with Kim and two of our three children, 15-year-old twins Josiah and Mara; 20-year-old son Amos is now a student at Gustavus.
What a wonderful life!
Introducing The Milkweed Group Apprentices
One aspect of Milkweed I'm especially proud of is our "mentor/apprenticeship" model and the young adults with whom I have the good fortune to work – not only because of the excellence of what they do but also because of the quality and authenticity of Who They Are. They're invaluable colleagues in running our day-to-day operations, are gaining a wealth of on-the-ground experience, and exemplify the power and beauty of lives that are lived with a sense of calling to make a positive difference. To meet them and to learn more, read on!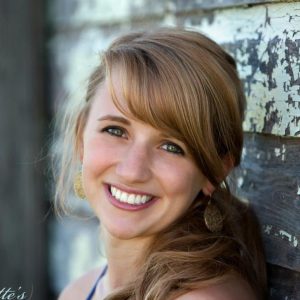 Christine Peterson
Gustavus Senior Studying Communication Studies and Political Science
"I hate vocation." These are some of the first words I spoke when partaking in my first Milkweed Group Workshop. By the end of the session, I started to figure out that vocation was not what I hated, but the pressure and negative connotations I felt behind the word.
My name is Christine Peterson, and I am a Political Science and Communication Studies double major at Gustavus Adolphus College. This is one way I can introduce myself, but a more accurate way would be, "Hello, my name is Christine Peterson, and I have no idea what I am going to do in my life and that is ok."
The Milkweed Group helped me come to peace with not knowing exactly what job I may have or what kind of title I will hold someday, but finding the importance in why I am doing what I do. The Milkweed Group can do this for you as well and show you the value of meaningful work and finding true purpose and joy.
 I find joy in being outside and loving God through loving others. When I can do all three at the same time, that is when I am the happiest. I am from Duluth, Minnesota and grew up on the lake which sparked my love for sea glass hunting, fishing, swimming and taking pictures. My faith has always centered me and played an important role in my life giving it purpose. I can't wait to hear more from you or your organization and assist you in your goals and aspirations.
You can contact me at any time at cpeter12@gustavus.edu. I look forward to learning your story.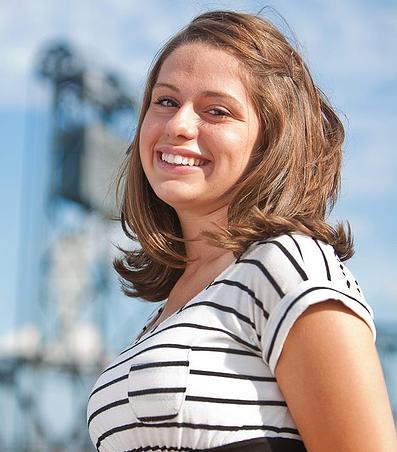 Kaitlyn Reed
Graduate Student in Counseling Psychology
Close your eyes, take a deep breath, and think for a moment: what is it that brings you joy?
I ask you this by way of introducing myself because in my experience with The Milkweed Group, engaging in conversation about what brings us to life can tell you a lot more about who I am than me telling you, "I'm a psychology and communications major at Gustavus Adolphus College".
You see, here at The Milkweed Group we want to know you. We want to know what makes your eyes shine, what gets under your skin, and what leaves you with no other option but to move in a direction of change.
So, in keeping with our commitment to knowing each other as a whole-person, here is a short blurb about what brings me life… First off, when I can't be found at the local coffee shop caught up in conversation, I am generally in my hammock reading, or out for an afternoon jog. To me, life is so much more than a checklist of things to get done day-to-day, it is about living into the possibilities of each passing moment and simple pleasure. Some of life's simple pleasures that continually fill me up are jumping in puddles, pajama/movie days, and crafting for hours on end.
Through my work with The Milkweed Group, I am continually amazed by how individuals come to life when they are truly listened to. Doing this work every day is what truly makes my eyes shine, and I am thrilled to hear more from you or your organization as to how we can help you flourish and thrive.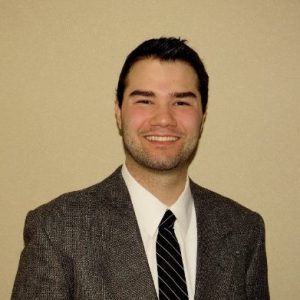 Nick Dale
Prospective Graduate Student in Student Affairs
Hello there! My name is Nick Dale and I am a Psychological Science major at Gustavus Adolphus College. After much of my own self-reflection and discernment, it is my hope for my life's work to be about empowering individuals discover who they are and how they are called to live meaningful, purposeful lives. At The Milkweed Group I get to do this each day, and I couldn't be more grateful to be a part of such an incredible organization.
When I'm not thriving in all of my student leadership involvements on campus, I enjoy spending my time playing guitar, hiking, or doing something that makes me laugh. I should also note that being from the Twin Cities, I am a huge Minnesota sports fan and enjoy anything Gophers, Twins, or Wild related.
Thank you so much for your time and for allowing me to introduce myself to you today. I am convinced that wherever you are in your own discernment and development, The Milkweed Group will serve as an excellent companion and resource. I have been completely overwhelmed by how simply holding courageous space for others creates connectedness, clarity, and powerful action, and I am thrilled to hear more from you or your organization as to how we can help you live out your good work.
Please don't hesitate to contact me at: ndale@gustavus.edu. I would love to dive deeper into how we can be of service to your goals and aspirations.